Do you need a clever protective cover?
We'll make your cover to your measurements and requirements.
Custom made canvas tarpaulin covers & sheets
Cunningham Covers make bespoke PVC and cotton canvas covers for almost any type of application – in the garden, DIY enthusiast, for classic cars, boats, caravans, barbecues, awnings.
You name it, Cunningham can provide a bespoke canvas tarpaulin made to your exact specification.
Want us to call you back?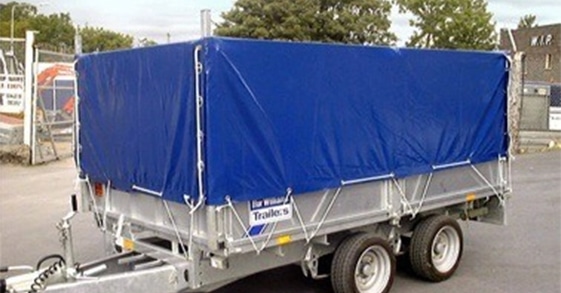 This Ifor Williams Trailer cover was made for Peter's business in Co. Fermanagh, in blue 610gsm heavy duty PVC.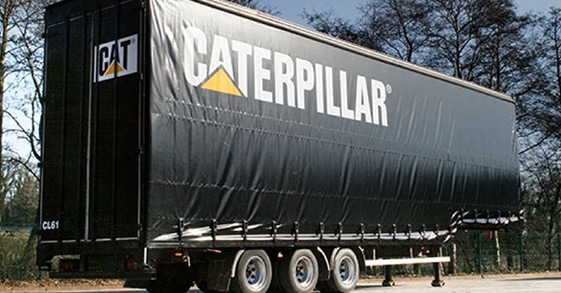 This flexible solution is ideal for the haulage of irregular loads, usually of steel or timber.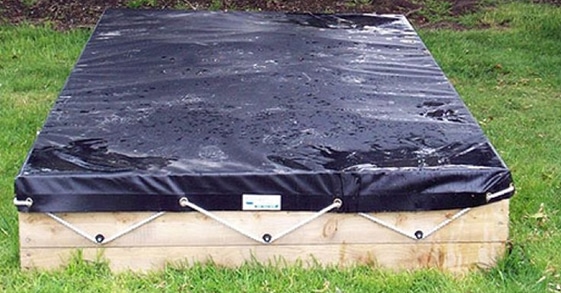 A sandpit is not much fun for children to play in with wet soggy old sand. Cunningham Covers specialise in making Children's sandpit covers.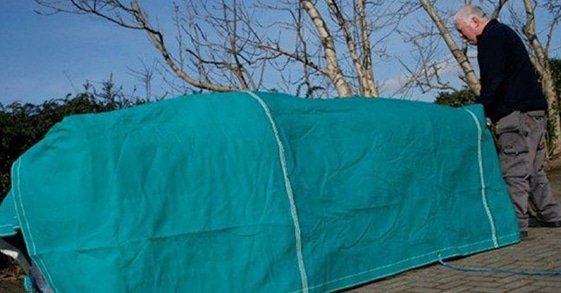 This flexible solution is ideal for the haulage of irregular loads, usually of steel or timber.
What makes a Cunningham tarpaulin the best?
Each Cunningham tarpaulin cover is produced to your unique specification. We apply the highest manufacturing standards with welded reinforced edging for durability and toughness.
In many instances, Cunningham's are asked to provide 
replacement covers
 for ones which have faded due to age, inappropriate weight of material or poor quality. We strive to ensure that all our covers will stand up to the elements ensuring a long life and value for money.
You can design the ideal cover or tarpaulin to exactly meet your needs. Avoid the disappointment of inappropriate covers which do not fit well or do not serve their intended purpose, get a 
custom cover
 to ensure that you get the perfect cover for you. Whether you need a heavy duty canvas cover or a cotton canvas cover, you can specify its use and we will make it suited to your requirements and use.
Example tarpaulin applications
For DIY uses, canvas tarpaulins are many and varied. Depending on the use, different types and weights of canvas may be appropriate. We will be able to advise the best type of weight and material.
For those awkward bulky items that maybe cannot be moved or stored elsewhere, but outside and under the elements – a tarpaulin will offer protection against wind, rain, frost and snow. A canvas tarpaulin or cover can be used to cover patio or garden furniture over the winter, or simply keep it dry for use when the sun does come out on those increasingly rare occasions!
Uses for flat or shaped PVC or cotton canvas tarpaulin