Your Trailer Cover will be a custom-made to suit your trailer's dimensions. Our trailer covers can be made in the shape of a 'shoe-box' lid with a top, cover and 4 sides. The full kit can be supplied complete with reinforced welded edges, eyelets to be secured with either individual bungee loops or a continuous length of bungee cord to create a perfect waterproof cover for your trailer.
Cunningham Covers bespoke trailer covers provide a tidy and secure covering for small trailer owners throughout the UK and Ireland. We provide the perfect resource for builders, tradesmen or D.I.Y. enthusiasts
When transporting goods in small trailers it is often necessary to protect them from the elements and also from theft, Cunningham Covers' Trailer Covers are ideal for this, keeping your trailer water tight and secure while also ensuring a professional and elegant finish.
Our bespoke trailer covers are available in either 610gsm or 900gsm heavy duty PVC and come in a range of different colours.
We also specialise in making fitted covers Ifor Williams trailers.
If you have a similar issue or indeed if this solution would work for you, just submit an enquiry above or give us call on 028 7964 2638 or 004428 7964 2638 from outside the UK.
All our trailer covers are custom made to order, so allow 2-3 weeks for manufacturing and delivery.

Frequently Asked Questions
Get a No Obligation Quote In 2 Hours or Less*
At Cunningham Covers we make it easy to get a quote for your exact specification using our clever forms. Simply enter the details of what you'd like, shape, size & colour and we'll follow up with an exact price for your cover.
* During standard working hours. Quotes may take longer when we're experiencing a high volume.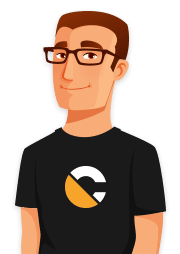 Want us to call you back?