Cunningham Covers are the experts when it comes to transport tarpaulins. Transport Tarpaulins are one of the many products which Cunninghams originally provided and over the past 50 years we have produced the most effective and highest grade tarpaulins in the industry.
We manufacture, supply and fit tarpaulin covers for all makes and sizes of HGV/LGV vehicles.

Flat Sheet Tarpaulin Covers
Our flat sheet tarpaulins are used on flat-bed lorries. This flexible solution is ideal for the haulage of irregular loads, usually of steel or timber. A Cunninghams transport tarpaulin will ensure the protection of your loads from the elements while also ensuring the safety of other road users by enfolding your goods securely in your vehicles. Cunninghams covers allow vehicles the flexibility to carry goods which could not necessarily be transported in a more rigidly structured vehicle.
Steel or timber can often be difficult to transport in large quantities and through the use of a Cunningham transport tarp this is made possible giving that extra capacity to carry these irregular loads. In addition Cunningham Covers can custom make your tarpaulins to measure your vehicle precisely, ensuring that our textile solution is absolutely ideal for your needs and requirements.
Cunninghams can print your company branding elements, logos and colours onto your cover using our advanced colour printing system, helping create a professional company fleet. To give you some idea of the type of work we have produced, see our graphics section.
If you have a similar issue or indeed if this solution would work for you submitting an enquiry is easy and we'll get right back to you with a quote. If you prefer you can call us on 028 7964 2638 from the UK or 004428 7964 2638 from Ireland. We accept orders online or by phone.
Our Clever Protective Covers can be recycled or repurposed in line with our sustainability goals.
Get a No Obligation Quote In 2 Hours or Less*
At Cunningham Covers we make it easy to get a quote for your exact specification using our clever forms. Simply enter the details of what you'd like, shape, size & colour and we'll follow up with an exact price for your cover.
* During standard working hours. Quotes may take longer when we're experiencing a high volume.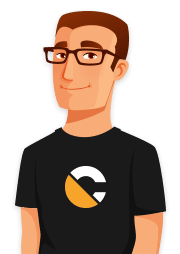 Want us to call you back?