Module Covers Made to Measure
Module Covers by Cunningham Covers help to diversify the use of transport and enable our customers to use their vehicles in a much more productive and secure way.
Module Covers are typically used in the poultry industry to protect chickens from the elements during transportation. The Module Covers are used in a way to separate the vehicle space into individual modules to accommodate delicate and vital goods for transportation. Cunningham Covers have devised Module Covers for transportation to carefully transport goods such as chickens in each individual module, protecting them from the harsh external elements while also protecting the goods carried from each separate module, optimising the security of your precious cargo.
With Cunningham Covers developing their module covers, we have afforded our customers the opportunity to transport fragile goods in an efficient way, utilising space while keeping your goods protected. These module covers are also ideal when demonstrated on airport luggage carts, covering and protecting your luggage from the elements during transportation from the plane to the luggage carousel. What saves people the potential tedious wait for lost luggage are module covers used on vehicles, accommodating large irregular loads of luggage, all securely encased within our Module Covers.
Our Module Covers are available in a variety of different colour to choose from to compliment your corporate image with other possibilities of text and graphics to enhance your companies advertising opportunities.
Get a No Obligation Quote In 2 Hours or Less*
At Cunningham Covers we make it easy to get a quote for your exact specification using our clever forms. Simply enter the details of what you'd like, shape, size & colour and we'll follow up with an exact price for your cover.
* During standard working hours. Quotes may take longer when we're experiencing a high volume.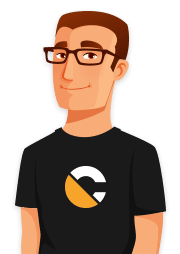 Want us to call you back?