Rugby Scrum machines take a huge amount of abuse, so the PVC covering needs to be at the toughest standards to stand the test of time. Cunningham Covers produce the highest quality PVC rugby scrum covers which can be fitted onto a new scrum machine or for an old machine. We can match the cover to your existing one and even put on your club logo, which is screened onto the cover using the highest quality of inks. Contact us today to discuss your branded Rugby Scrum Covers and get the right cover first time.
Click here to view our gallery of sports covers.
Get a No Obligation Quote In 2 Hours or Less*
At Cunningham Covers we make it easy to get a quote for your exact specification using our clever forms. Simply enter the details of what you'd like, shape, size & colour and we'll follow up with an exact price for your cover.
* During standard working hours. Quotes may take longer when we're experiencing a high volume.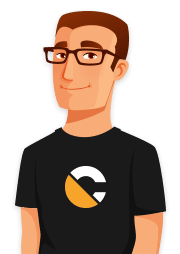 Want us to call you back?