Trailer Sheet Tarpaulin
Cunningham Covers can create and manufacture a bespoke trailer sheet tarpaulin that allows you to secure your irregular load. Our trailer sheet tarpaulins are designed to be water tight while in transportation. Our detailed craftsmanship means that our covers can withstand the elements and any wear and tear it may face. These sheets are made as flat sheet tarpaulins to allow them to be used to cover a wide variety of loads. In particular our trailer sheets are used by builders and DIY enthusiasts, as it allows them to cover building materials or machinery while in transportation or storage. As with all our covers, they are made-to-measure for your specific needs, which allows your goods to be neatly secured to trailer. They are available in a wide range of colours and grades. We can also include your company logo or branding. Our covers can be fastened to your trailer to with bungee loops and cords to allow the cover and load to be securely fastened.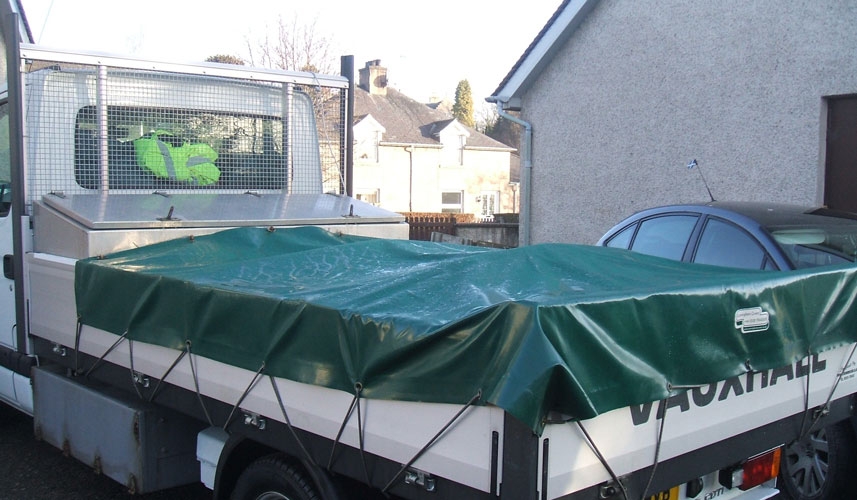 Our Clever Protective Covers can be recycled or repurposed in line with our sustainability goals.